Adopt a Pet
Is Today the Day?
Tails from the City believes that pet ownership is a serious responsibility and a life long commitment. Our goal is to place animals in the best possible home where each adoptive person realizes the obligation to the animal. You must complete this application and be willing to answer specific questions about your lifestyle and personality. Tails from the City reserves the right to refuse any adoption.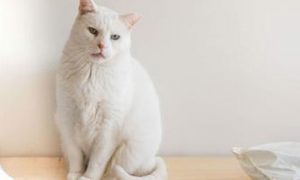 While many groups post pictures of their adoptable animals, we do not post pictures of our adoptable kitties because we want you to fall in love with their purrrsonalities, not just their cute faces!  We work hard to make sure that you and your newly adopted family member are suited for each other, and you will both live happily together furever.  We believe there is a purrrfect kitty for every home, and a purrrfect home for every kitty!
To start the adoption process, please visit our adoptables at one of our pet partner retail locations, visit our new adoption and activity center, or complete the pre-adoption application below.  This does not obligate you to adopt a Tails kitty, but it provides some valuable information to help us help you during the process.
We have adoptable cats/kittens daily at the following locations
Assess
01. Self-Assessment
Am I ready to commit to the responsibility of caring for a pet? Is my family ready? Does my home safely accommodate the new family member? These are questions you must first ask yourself to know whether it is the right time to adopt.
Show Up
02. Visit a Store
Our cats and kittens can be found at locations throughout the city. To see what cats are currently available, you will want to visit one of these local stores.
Apply
03. Complete Application
Prior to approving any adoption, we require that you complete a pre-adoption application. This allows us to ensure the best situation for the cat and for you.
Tails from the City Pre-Adoption Application
All questions and personal information must be filled in.
By completing this application, you certify that the information is true and that any false information may result in nullification of the adoption.
A Tails from the City Adoption Counselor will contact you within 48 hours of application.